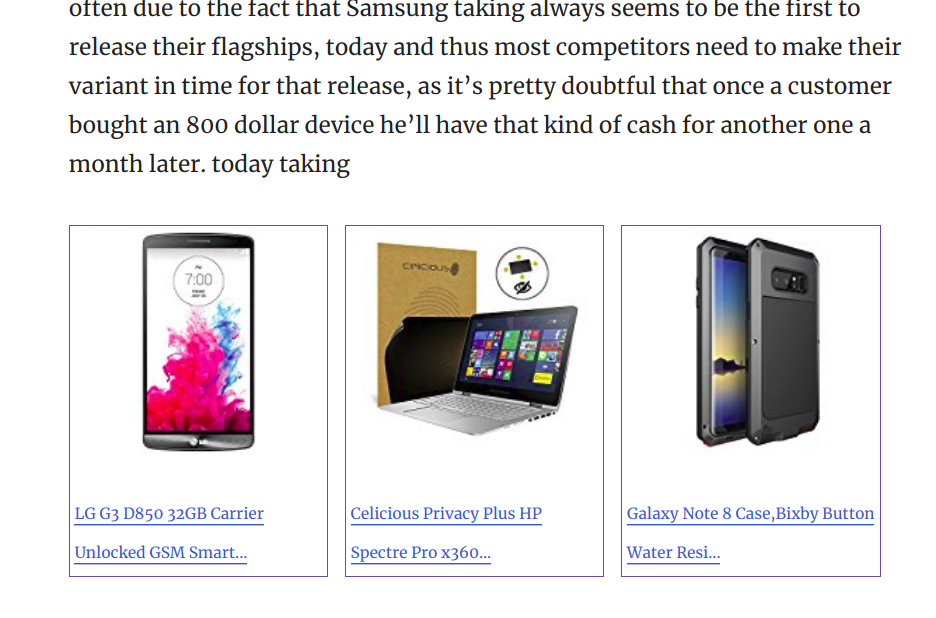 Last week we added a popular feature in Auto Affiliate Links: Amazon products widget at the end of the post. If you activate this feature, 3 amazon products will be displayed at the end of each post, along with the links added inside the content.
The products are extracted trough Amazon API, in the same way as links are. They are relevant to your content.
To activate this feature, you must go to Amazon configuration page in your wordpress administration panel and check the "Amazon link widget" option.