Wp Auto Affiliate Links PRO
If you have a blog or a rich content website, you probably struggle to generate revenue from your content. You spend a lot of time writing great content, visitors are coming but the payment is very low. Traditional contextual advertising, such as Google Adsense, don't work so great on websites with many pages and articles, because visitors are paying more attention to the text and they completely ignore the ads. More, the average pay per click from Google Adsense and other display advertising networks are in decline lately.
Are you tired of writing articles every day and to only get a $100 check at the end of the month ? Then you have to take a second writing job so you can keep up with expenses, and to finally struggle with your blog and to stop your chance to live your dream ? Most people fail on blogging because it is not bringing up enough money. Successful bloggers are getting most of their income by promoting affiliate products. However, this is not easy because you have to post and maintain all your affiliate links. What if you had to insert affiliate links in 500 posts, or 1000? That will take an enormous amount of time. What if one of the products you placed links for changed affiliate network and you have to change all the links ? Dealing with affiliate links on a high content blog may take all your free time so you are going nowhere.
Wp Auto Affiliate Links  will save you hundreds of hours of work by automatically adding affiliate links into your content. You have only to connect it to amazon, clickbank, shareasale, or to manually upload a datafeed with your affiliate links and the plugin will do the rest. Here is an example of how the plugin transform a normal article into a money making vehicle: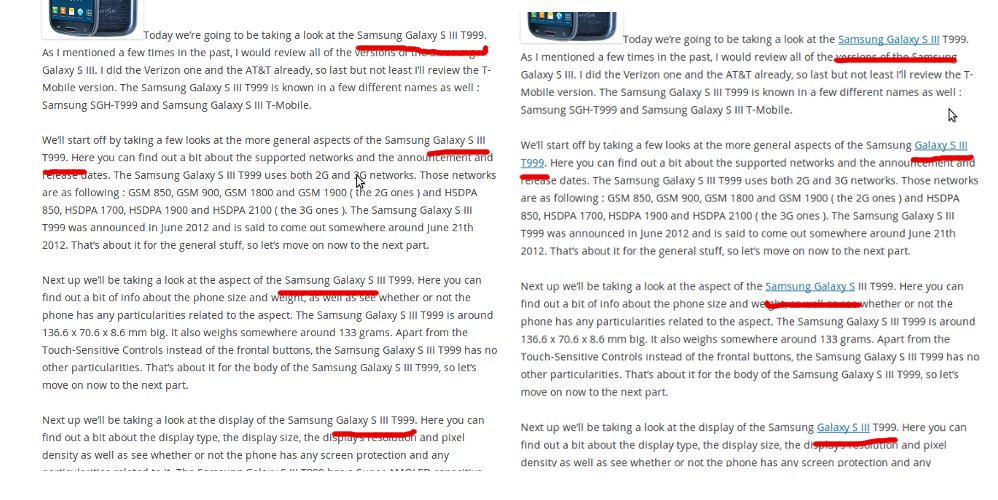 Top bloggers are using affiliate marketing instead of contextual advertising so they can earn 6 figures. Lately, most webmasters are experiencing low earnings at Adsense, topping few dollars for every 1000 visitors. On the other hand, if you promote affiliate products, the average commission you get is between 10$ and 50$. From every 1000 visitors to your website you will generate at least 1 sale. You can generate more if you have affiliate links in every post or page.
Benefits of using Wp Auto Affiliate Links PRO features
Earn more money from affiliate marketing

Save time adding and managing affiliate links
Focus more on your content and website
Get rid of annoying ads and low payouts
Improve your web business
The WP Auto Affiliate Links works based on an API key which you will create after your first payment. The price is $9.97 per month and you can cancel anytime. With you purchase you will get full dedicated support and access to all plugin updates.
Our policy includes a money back guarantee clause. Within 60 days of the purchase you can request your money back if you are not satisfied with the product.