We are proud to announce that we have just released the second major version of Wp Auto Affiliate Links PRO. This version features a better replacement engine, fully automated link generation from amazon and clickbank, and feed upload feature for shareasale, commission junction and any other custom affiliate network or independent merchant.
Wp Auto Affiliate Links PRO 2.0 is a wordpress plugin that  will save you hundreds of hours of work by automatically adding affiliate links into your content. You have only to connect it to amazon, clickbank, shareasale, or to manually upload a datafeed with your affiliate links and the plugin will do the rest. Here is an example of how the plugin transform a normal article into a money making vehicle:
The most improvements were made to the way that the plugin works with amazon, where affiliate links are added automatically based on your content. No link pre-loading is necessary.
Another important feature is the caching system, that will minimize the impact in loading speed on your pages.
Here is an example of how Wp Auto Affiliate Links PRO will match the keywords for a given article: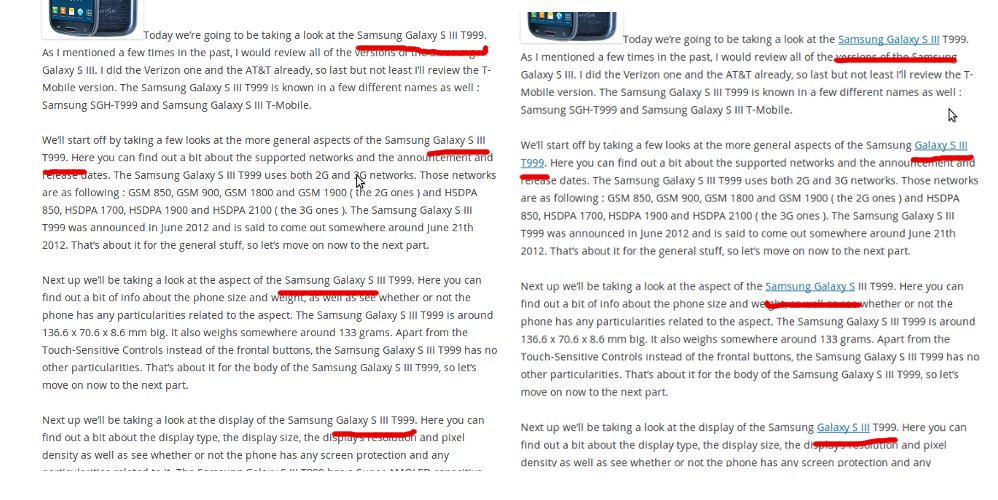 As you can see from the picture, the plugin search for potential references to products and add affiliate links on them.
What are the benefits for you if you use Wp Auto Affiliate Links PRO 2.0:
Earn more money from affiliate marketing
Save time adding and managing affiliate links
Focus more on your content and website
Get rid of annoying ads and low payouts
Improve your web business
To download or read more about the plugin you can check the official plugin page Wp Auto Affiliate Links .